Why Choose Pitt State GIT
Choosing Pittsburg State University opens the door to a college experience complete with respected programs, caring and professional faculty, small class sizes, and academic opportunities tailored to fit your needs. Founded in 1903, Pittsburg State University is focused on the success of its students in the classroom and in the workplace. We are proud to be called the "Gorillas" and are the only university in the nation to feature a gorilla as a mascot.
Each of our six distinct areas have specific emphasis and support courses, to round out the major, as well as elective graphics calsses, allowing students to customize their degree.
Graphic Design
The Graphic Design emphasis will teach professional skills that allow students to plan and execute visual communication. This emphasis will teach students every process from design to production. 
Digital Media
Digital Media students will develop a broad array of skills that will open up career opportunities in radio, television, film, corporate video, public broadcasting, and many more.
Print Media
The Print Media emphasis features the latest methods and practices in today's printing industry. When navigating the courses, students will learn how to input, manipulate, and output graphics.
Packaging Graphics
The Packaging Graphics emphasis courses combine graphic and structural design, digital file preparation, print production, distribution and testing as they relate to a variety of packaging applications.
Web/Interactive Media
The Web/Interactive Media emphasis provides students with development and design skills for creative interactive content on websites and mobile devices.
Graphics Management
With a Graphics Management emphasis, students will learn how to communicate with their employees and manage situations.
Graphic Communications
The B.S.T. in Graphic Communications is a 120-credit degree that can be completed in four years of full-time study. Graphic communications include advertising, publications, packaging, and signage delivered through print and digital communications, package printing, and so much more. It represents a vibrant industry that is ideal for students interested in applied technology with a creative flair. Pittsburg State's graphics communications degree prepares students to manage content from concept through distribution across multiple platforms, including print, web, mobile, and social media. A breadth of cross-channel graphic media design and production skills are taught, and students are asked to declare one of the following areas of emphasis: Digital Media, Graphic Design, Graphics Management, Print Media, Packaging Graphics, or Web/Interactive Media to help them specialize for their career path.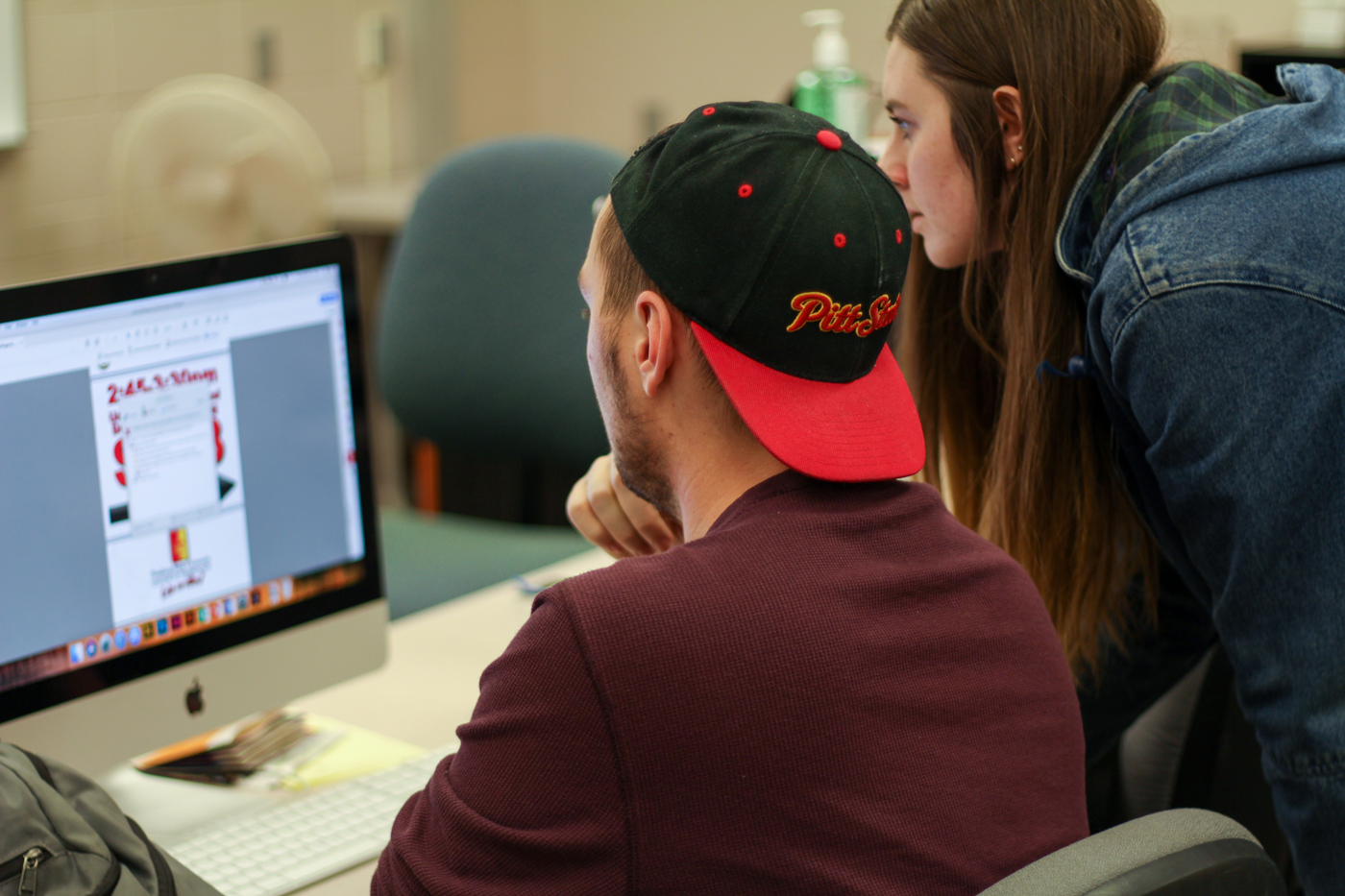 Digital & Print Media Technologies
The B.A.S. in Technology with an emphasis in digital & print media can be completed in two years with a previous Associates of Applied Science from an accredited school. Digital & print media describes anything created or stored digitally as well as how to properly layout and save media for printing. This degree is designed to take a transfer student with an AAS degree and quickly give them the organization and leadership skills to become managers or supervisors in their chosen field.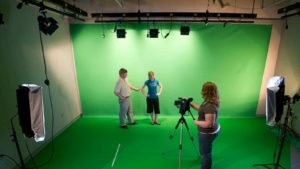 Bachelor of Applied Science versus Bachelor of Science in Technology
The short answer is a degree in applied science is more concerned with use and management of the technology and a degree in science is more concerned with utilizing technology in creation and production. Both degrees will have to understand how to use the software and equipment associated with an emphasis, but the Bachelor of Science in Technology will also include art, design, and creation.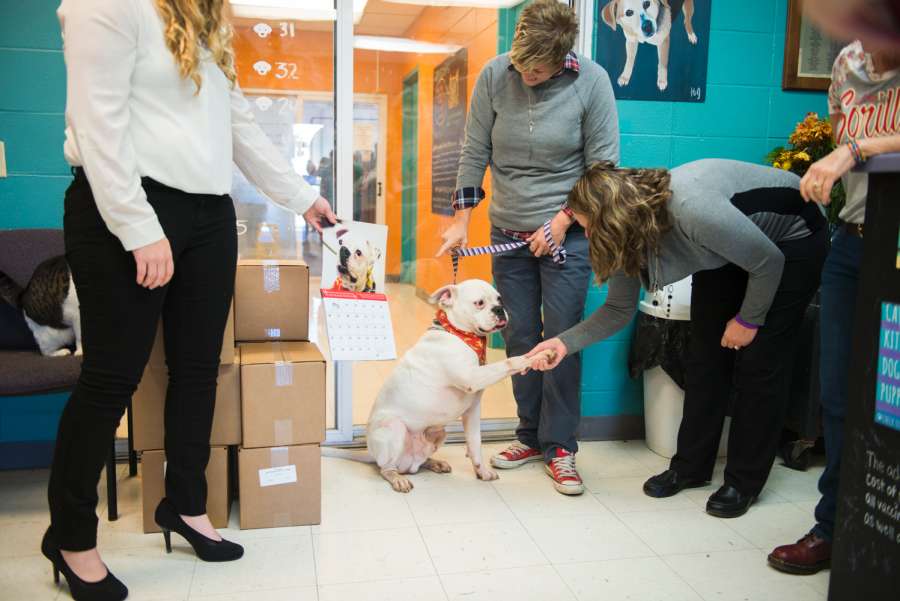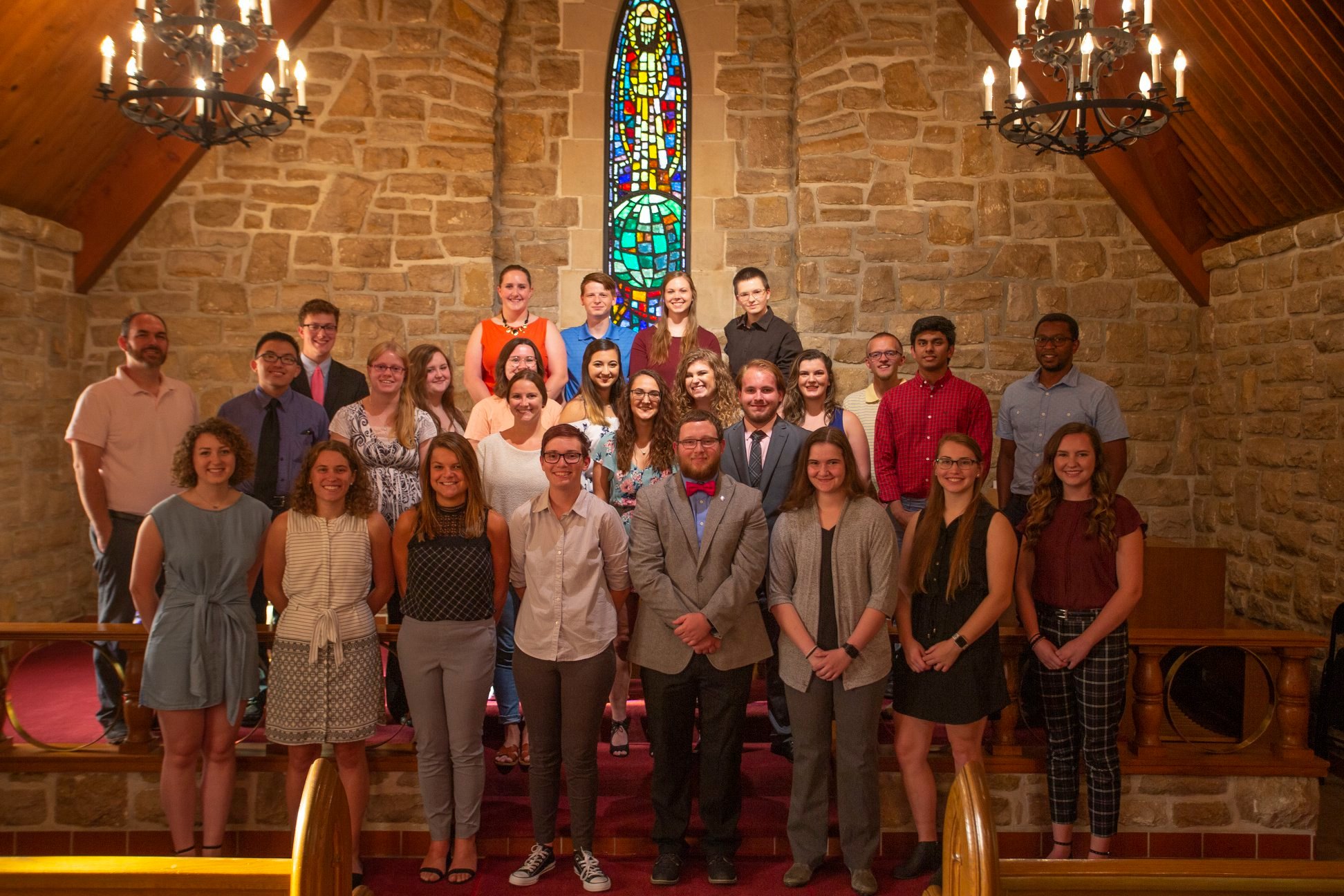 Graphic Arts Club
Graphic Arts Club (GAC) is the study and evaluation of new developments in the graphic arts industry. The club is open to all PSU students and enjoys activities such as industry tours, attending conferences, and community service projects using their graphics skill sets.
Gamma Epsilon Tau
The Iota Chapter of Gamma Epsilon Tau (GET) is an honors fraternity open by invitation only to graphics majors and minors maintaining a minimum of 3.25 GPA. They complete service activities for the Department of Graphics and Imaging Technologies.
In 2018 the GIT program received accreditation as one of the top 12 programs in the nation. Our program received this great honor after a thorough review and site visit by the Accrediting Council for Collegiate Graphic Communications, Inc. This accreditation represents the high standard of excellence required by academia and by professionals in the industry.
620-235-4419
Graphics and Imaging Technologies
E116 Kansas Technology Center
909 East Ford Street
Pittsburg, KS 66762